Tips and tricks for a personalized wedding newspaper
Your wedding day is undoubtedly one of the happiest days of your life. It comes as no surprise then, that you want to pull out all the stops to make sure you remember this day forever. A personalised wedding newspaper is guaranteed to give your wedding day that unique touch that will make your wedding stand out from the crowd! Whether as an invitation, thank-you card or table decoration, there are lots of different ways to turn your newspaper into the icing of the wedding cake.
Turn your personalized newspaper into…
If you're looking for a unique and trendy way to invite your guests to your wedding day, a personalised wedding newspaper may be just the thing you're looking for. A newspaper provides the perfect opportunity to reminisce on the relationship firsts (first date, first trip away, first time meeting the family…) as well as look ahead to the big day (a report on the wedding preparations, an introduction of the bridal party, a teaser of the menu, a selection of songs that will be played on the dance floor). And for a truly personal touch, you can dedicate a small section of each newspaper to letting your guest know exactly why you'd love for them to be a part of this special day with you.
Are you looking for fun table decoration ideas for your wedding reception or dinner? A newspaper is a great way to welcome your guests to your big day. Look back at relationship milestones, add the menu for your dinner, take a moment to thank your guests for their attendance and even give a few guidelines as to how the photo booth works, where you can get your drinks filled, and what to do with the disposable cameras at the end of the night. You can also match the design, style and colors of your newspaper to that of your wedding and customise your newspapers for different (groups of) guests.
Keep your warm memories alive with a personalized newspaper and share those happy moments with your guests while taking a moment to thank them for celebrating this special day with you. Fill your newspaper with photos, anecdotes, and other fun content showcasing the day's highlights: from the best dance moves spotted on the dancefloor, to the most memorable speeches made, to the funniest photos from the photobooth. Your wedding newspaper is not only an original thank-you card but is also a lovely keepsake of your special day.
Not sure what to get the bride and groom as a wedding gift? While many couples appreciate a monetary contribution, a standard envelope can feel slightly impersonal and uninspired. So why not get creative with your own personalized newspaper filled with photos and other great content. This small but thoughtful gift is the perfect wedding gift idea. And at such an affordable price, it means you're still able to contribute to the couple's gift wish while also providing them with a special and thoughtful keepsake.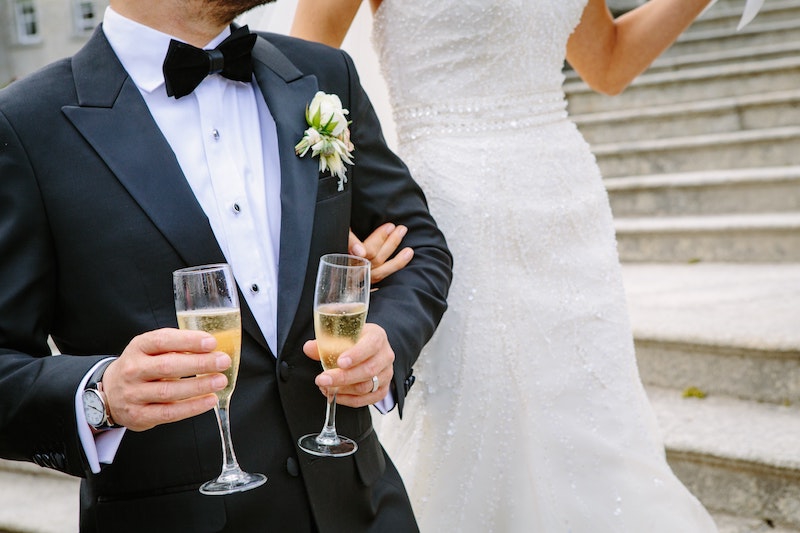 A newspaper is a lovely keepsake of your special day
Or a great way to welcome your guests to your big day
More out-of-the-box ideas for a personalized wedding newspaper
Asking someone to be bridesmaid or groomsman
Looking for a fun and creative way to ask your friend or family member to be your bridesmaid or groomsman? Why not turn your newspaper into an advertised vacancy listing all the qualifications that would be needed in order to be a bridesmaid or groomsman? Then send your friend or family member this newspaper to let them know you're looking for someone to fill the position. Add a list of bridesmaid or groomsman duties, count down the days to your special day with an interactive calendar, or deem whether or not your maid of honor is worthy of signing the marriage license with a calligraphy crash-course.
Looking back on an unforgettable hen do or stag night
Are you organising an upcoming hen do or stag night? Why not make a list of "bachelor/bachelorette activities" with all the tasks that the future bride or groom has to complete? Or still reeling from an unforgettable night out? Why not document your adventures in a personalized newspaper with the best photos and stories from the night? Note: Be sure to choose your photos wisely… You might want to keep things PG-13 for some of your readers. This can also double as a fun wedding gift for the bride and groom to cherish.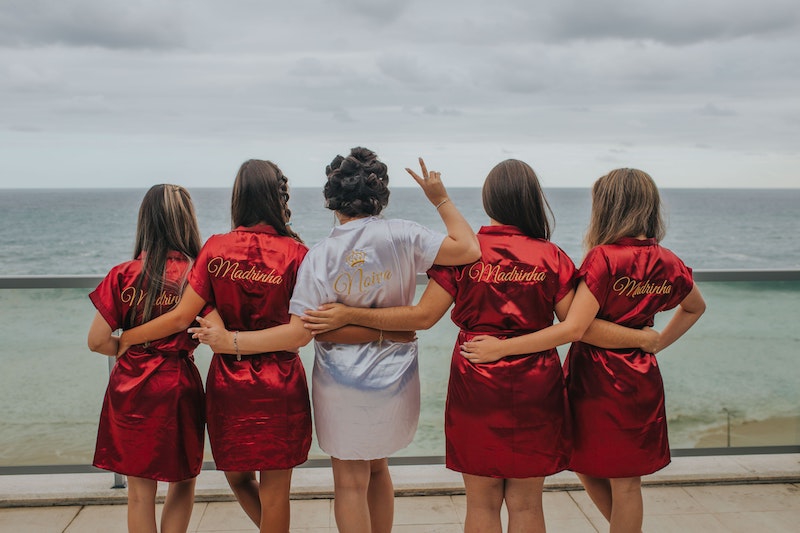 Document your adventures in your own bachelorette paper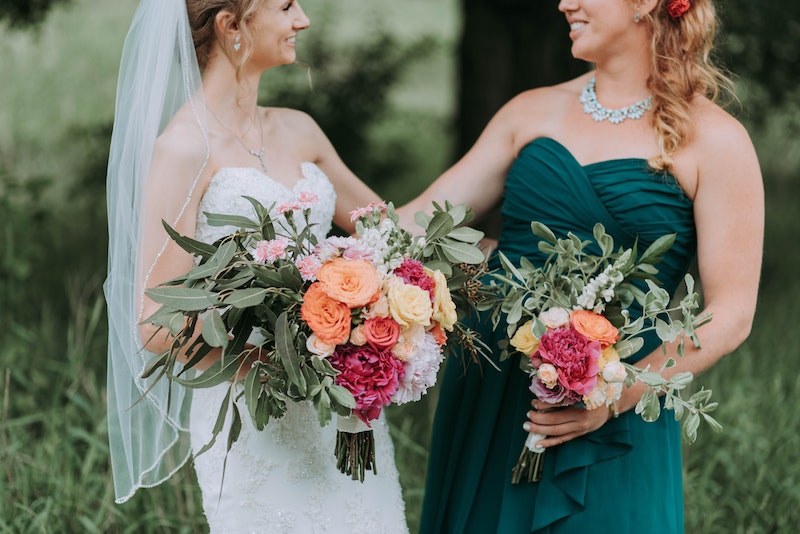 Or surprise you maid of honor with a unique token
Want to make your own wedding newspaper? Get started immediately with our newspaper templates. Our wedding templates will give you a great idea of all the possibilities and are bound to get the creative juices flowing. Be sure to check our wedding theme page for more fun ideas and extra tips and tricks that are guaranteed to turn your wedding day into a major hit!