Make a wedding newspaper to celebrate your special day
Create and print a wedding newspaper with the help of our newspaper templates and online newspaper generator
Make a wedding newspaper to capture your most cherished memories
Your wedding day is undoubtedly one of the happiest days of your life! You've found someone you want to share your life with and you want to celebrate that commitment with the people you love most. It comes as no surprise then, that you want to pull out all the stops to make sure you remember this day forever! Are you looking for a unique token to thank your guests for sharing this special day with you? Or are you hoping to surprise your friends and family with a fun and original wedding invitation?
Make a wedding newspaper and give your wedding day that unique touch that will make your wedding stand out from the crowd! You can create your own newspaper using our online editor and newspaper templates. And we'll have it printed and delivered to your doorstep.
Choose a template?
Make a wedding newspaper with the help of our newspaper templates. Take a look at some of our most popular newspaper templates below. You can also opt for a blank template if you want to start from scratch.
Create a unique thank-you card for your wedding
Have you just received the photos from your wedding day and are you basking in the afterglow of your big day all over again? Then why not make a wedding newspaper and share your excitement with your guests. Look back at the highlights of the day with this unique thank-you card for your wedding. From heartfelt speeches to hilarious dancefloor moves… you couldn't imagine a better group of friends and family with whom to have shared this special day!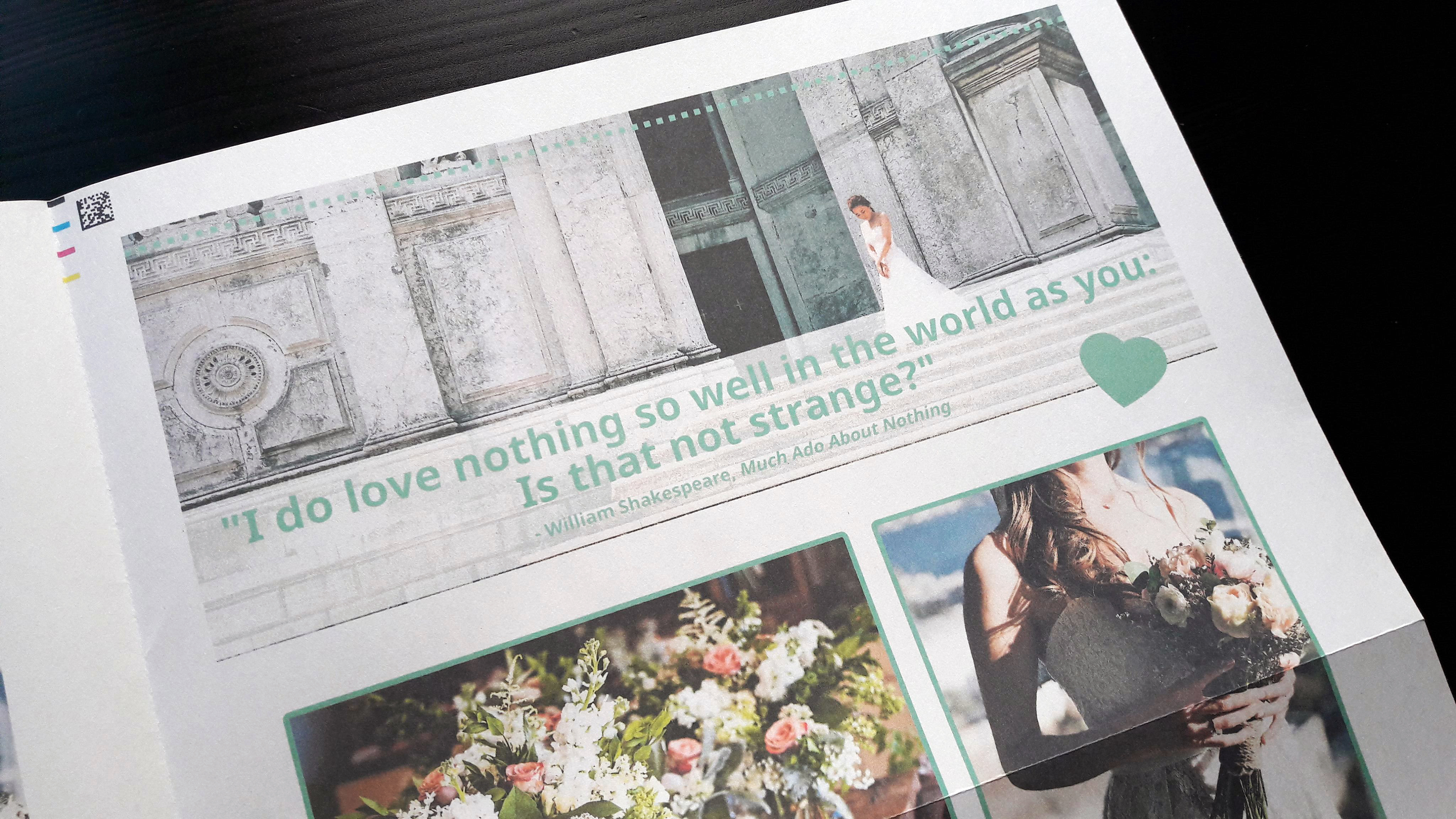 Create an original wedding invitation
If you're looking to surprise your guests with a truly original invitation, why not make a wedding newspaper? By adding lots of fun photos and content, you can make your wedding invitation as personal, creative and trendy as you'd like! That way, you can give everyone a little teaser of what's to come that'll get everyone buzzing with excitement. And your guests are bound to be impressed with such an out-of-the-box wedding invitation.
Do you want to make sure you haven't left out any important information? Be sure to check out this checklist for your newspaper invitation!
How much will my newspaper cost?
At Happiedays, you can make and print a newspaper starting from just a single copy. Calculate the price below.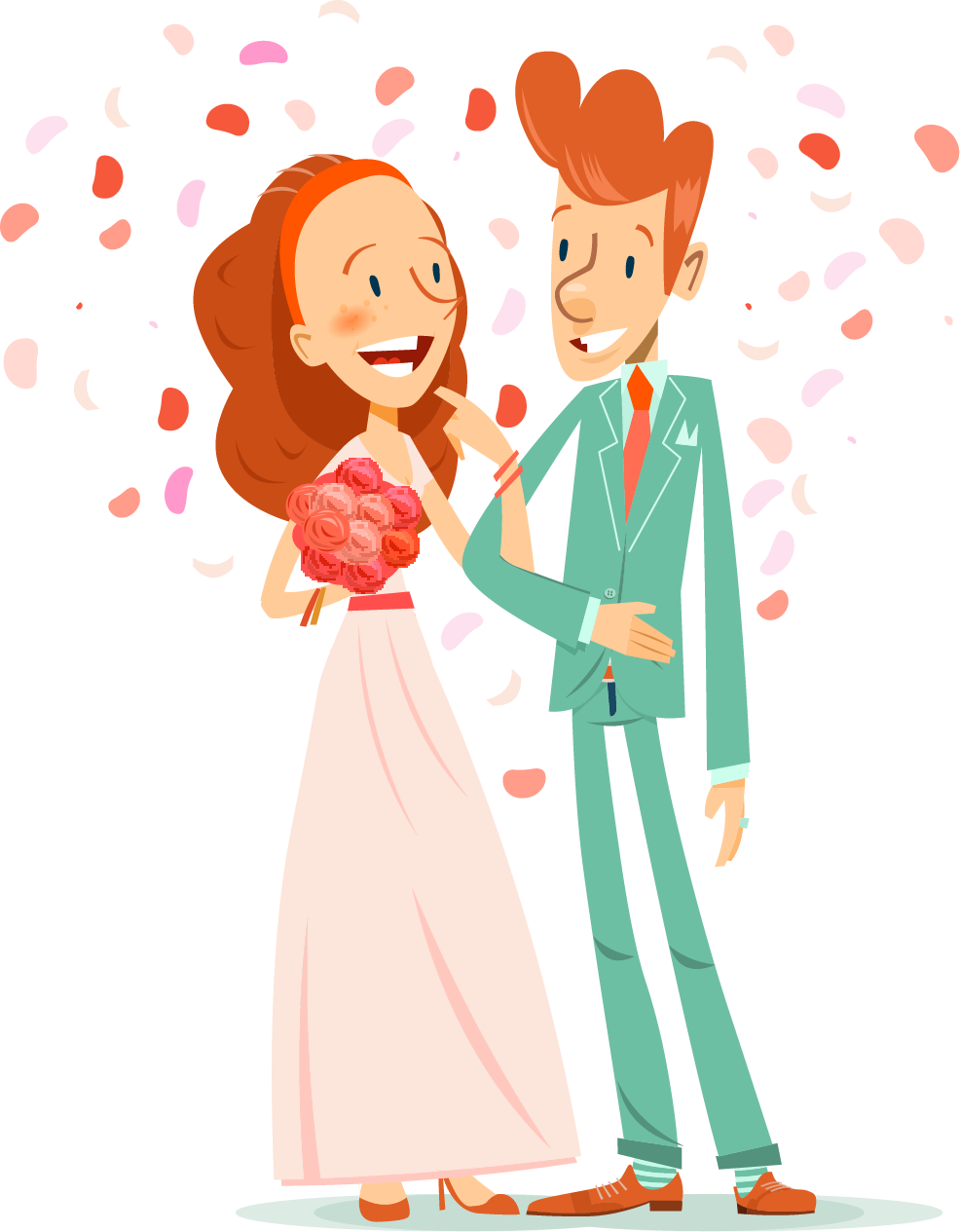 "After our wedding we decided to make our own newspaper to thank our guests. It was a big hit!"
Kevin and Emily want to tell you all about their big day.
Make a wedding newspaper with these out-of-the-box ideas
Looking for bridesmaids and groomsmen
Looking for a fun and creative way to ask your friend to be a bridesmaid or groomsman?  A personalized newspaper headline "Will you be my bridesmaid?"  is the perfect way to pop the question!
Reporting on an unforgettable bacherlor(ette) party
Did you and your friends celebrate your final day(s) as a bachelor or bachelorette in style? Document your adventures in with your favorite photos, quotes, anecdotes, and memories. Your friends will appreciate such a unique souvenir!