Tips and tricks for a personalized anniversary newspaper
Whether you've been together for a year, five years or sixty years… Every anniversary is a milestone worth celebrating. An anniversary is the perfect time to celebrate your commitment to one another. There's a unique and beautiful love story behind every relationship, and a personalized anniversary newspaper is the perfect way to celebrate this special occasion.
Turn your newspaper into a cherished anniversary gift
Do you want to surprise a lovely couple with a special gift for their special day? Finding the perfect anniversary gift isn't always as easy as it seems, but don't let an anniversary go by unnoticed! Together with their children, grandchildren and friends, you can surprise the married couple with a personalized anniversary newspaper that will score big and be lots of fun for the whole family to leaf through.
With Happiedays, you can create the perfect anniversary gift for parents, grandparents, friends, neighbors, colleagues… Here are a few tips and tricks for a unique anniversary gift:
Take a trip down memory lane and reminisce on the couple's wedding day highlights, recount the story of their first meeting or look back at significant relationship milestones.
Have friends and family write the pair a short message to express their sincere well-wishes.
Add fun and playful elements such as vintage photos, old family sayings, inside jokes, personalized crossword puzzles or even drawings made by the grandchildren.
Find a fun way to hand over your newspaper to the lucky pair by dropping it in the letterbox together with their morning newspaper or attaching it to helium balloons. There are endless possibilities to make this moment special, so don't be afraid to think outside the box!
Turn your newspaper into a unique party invitation
So you've decided to throw a party to celebrate your anniversary with friends and family. Well, a personalized anniversary newspaper makes for a unique and trendy party invitation.
Traditional anniversary cards or party invitations (even those that are personalized) are great, but they can also be very limiting. Often, there's not much room for practical or extra information, and you can typically only fit in one or two photos. And let's face it, your camera roll is probably bursting with fun and adorable pictures of the two of you that you're just dying to share, and you also want to share the lyrics to your favorite love song that describes your feelings to one another to a tee. Well then, you're definitely going to need more space!
With your own personalized newspaper invitation, you can not only invite all your guests to your party but you can also fit in all those extra elements that give color to your relationship. Your guests will absolutely love receiving such a personal and unique party invitation.
Checklist for your anniversary invitation:
Date and time: Always mention when your anniversary party is taking place. Also, be sure to send out your anniversary invitations well in advance to make sure your guests haven't already made other plans.
Venue: Where will the anniversary party be taking place? Be sure to give the name of the venue and the exact address.
RSVP: How would you like your guests to RSVP? Via email, text message, or a phone call?
Type of party: Are you inviting your guests for a drink, dinner, night out…? Tip: don't give away everything – surprising your guests can also be a lot of fun!
Gift tip: It's always a good idea to give your guests a gift tip, or to let them know what you've been saving up for. This makes it easier for everyone involved. You can also come up with a fun and playful way of mentioning the type of gifts you'd rather not receive.
For a more extensive checklist or for more invitation tips, take a look at our checklist for your unique party invitation on our blog.
Golden Tip! Why not adapt the look and feel of your newspaper to that of your party? Is there a certain theme or color code for your party, for example? This can easily be reflected in your party invitation. That way, your anniversary invitation becomes a little teaser of the fun that's still to come. Making your own invitation to your anniversary party has never been so much fun!
Look back at your wedding day highlights and relationship milestones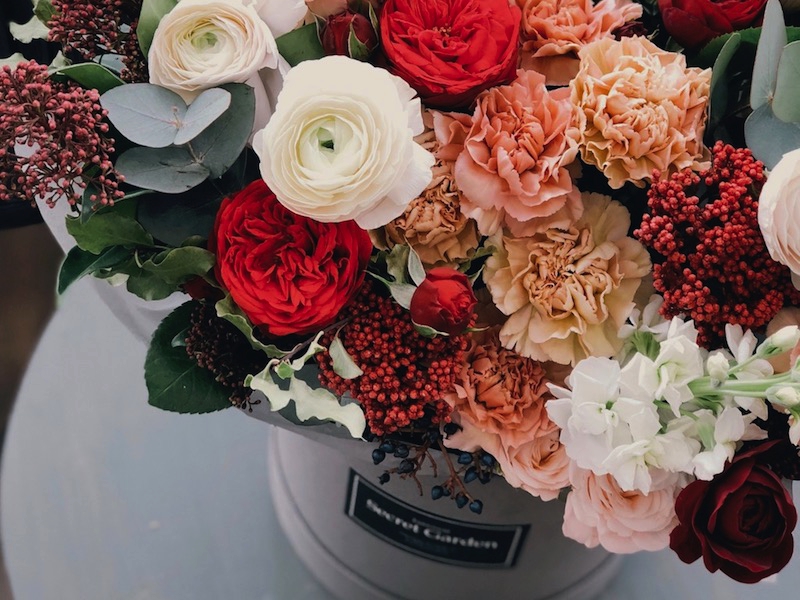 Flowers, chocolate or helium balloons are a fun wat to hand over your newspaper
More out-of-the-box ideas for a personalized anniversary newspaper
Celebrate a corporate anniversary with a custom newspaper
Is your business or organisation celebrating their 10th, 20th, or 50th birthday? That calls for celebration! Why not commemorate the event with your own corporate anniversary newspaper? A personalized newspaper is the perfect way to celebrate a special occasion.
With a personalized newspaper, your staff, friends and family can take a stroll through memory lane and commemorate how far the organisation and its staff members have come. Take this opportunity to look back at the evolution of the business: the changes it's made, the milestones it's celebrated, the challenges it's faced, and the obstacles it's overcome.
A corporate anniversary newspaper is also a great way to give a special shout-out to those at the company who have contributed to your company's success story. It's is the perfect way to thank your employees for their hard work and dedication.
Celebrate a colleague's work anniversary with the perfect thank-you gift
Do you know someone who's worked at the company for years and who deserves to be acknowledged for all their hard work and dedication? Maybe you're planning to throw them a surprise party at the office and you're looking for a unique and personalized gift?
Don't let a colleague, employer or CEO's anniversary go by unnoticed. With a personalized anniversary newspaper, you can show your appreciation and take a moment to say thank you. Take this opportunity to look back on their career and to let colleagues and employers say a few words. A personalized newspaper is definitely a token your colleague will appreciate.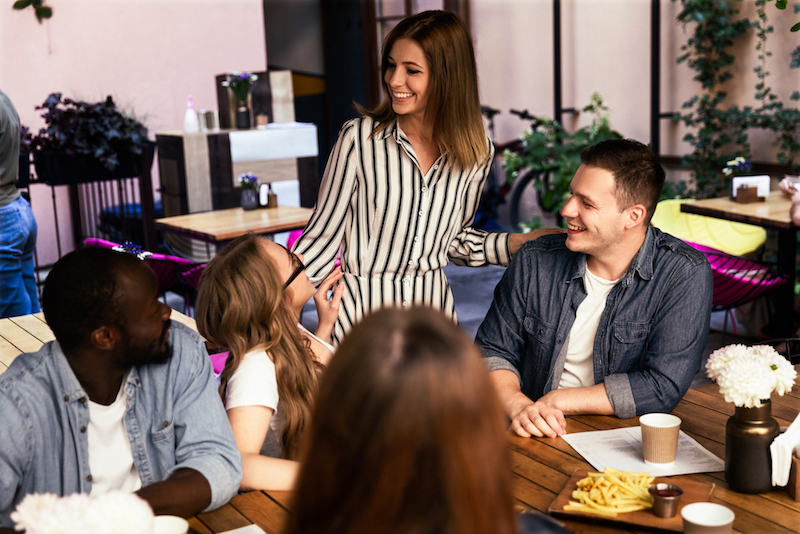 A corporate anniversary is worth celebrating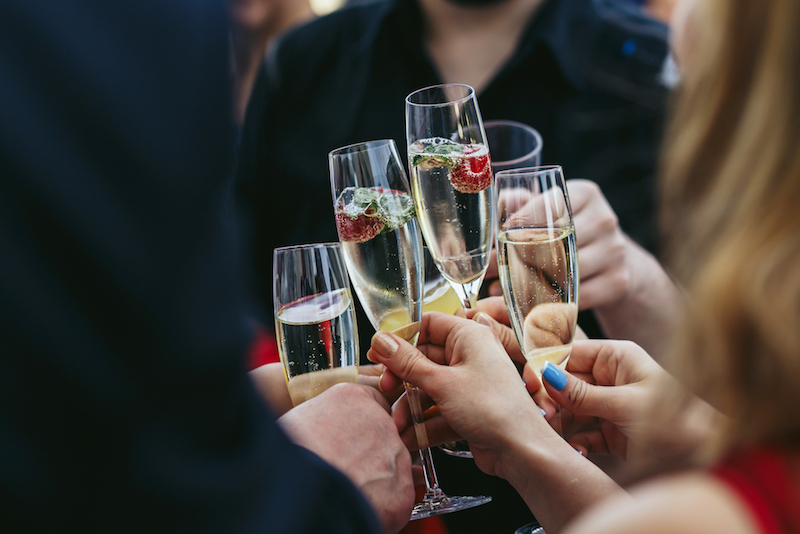 Look back on career highlights and company milestones
Want to make your own personalized anniversary newspaper but lacking inspiration? You can always take a look at our anniversary templates, which are packed with original ideas! And be sure to check our anniversary theme page for more tips, tricks and inspiration!